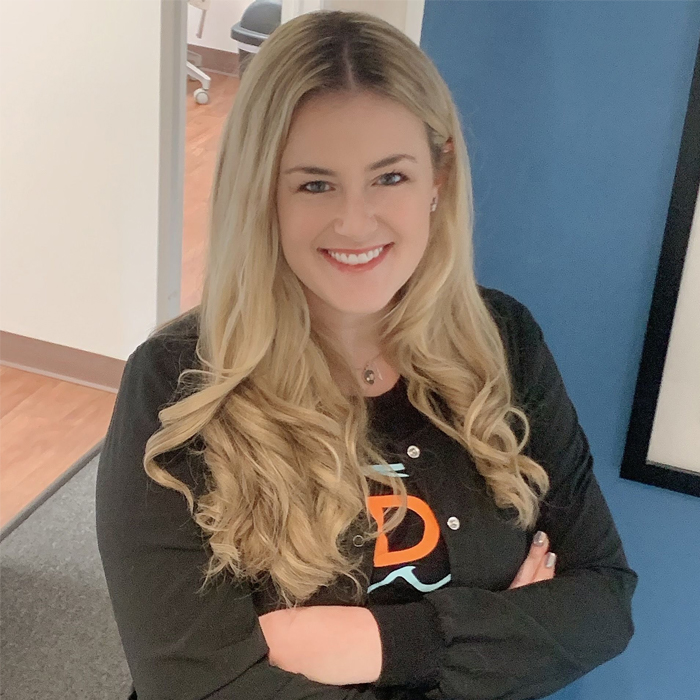 Dr. Kerri Ann Swan grew up on Long Island, NY, and earned her bachelor degrees in chemistry and biology from Loyola University Maryland. Initially intending to become a physician, this path changed course over a single summer. A close family friend, a dentist of 30+ years, asked Kerri for a favor one summer. His dental assistant was suddenly called away from the practice, leaving him without this critical position. Kerri stepped in and became a member of their team for the summer, changing her mind about becoming a physician. She fell in love with the field; the close relationships with their patients, the pace of the day, and the constant variety and excitement of general dentistry.
Kerri graduated from the University of Maryland Dental School and College of Dental Surgery in 2014. She was accepted to a General Practice Residency program at Lehigh Valley Health Network, where she focused on completing complex and difficult restorative and surgical cases. Dr. Swan is dedicated to continually learning new methods and procedures and has completed a prosthetic course with the Misch Implant Institute so she can even better serve her patients. She is currently restoring the implant cases of Drs Michelle Bernreuther and Joe Mustazza. Kerri has always felt completely at home working at Affordable Dental Solutions. She loves that they not only strive for the highest quality patient care, but that they constantly support her growing career. Kerri thrives in the Reading office's efficient and fast paced environment, due to the wonderful team around her. She views the people she works with as family and wouldn't have it any other way!
In her free time, Kerri enjoys traveling, going to the beach, listening to music, and spending time with her friends and family. Dr. Swan's goal is to always do what is best for her patients; providing them with pleasant, comfortable, and high quality dental care every time they come for a visit.